The current position : Home > Company News
The 24th Gas & Heat 2021 ended successfully
Posted by:admin Release time:2021/10/31 8:18:43 Click:281
The 24th Gas & Heat 2021 was in Hangzhou this year from Oct 27-29. All major gas and heat companies came to Hangzhou Expo for the annual event. As one of the exhibitors, Saemin Wuxi not only displayed excellent machinery but also showcased the company profile to the China area.
The unique booth design and excellent products attracted many exhibitors to get to know more about Saemin products.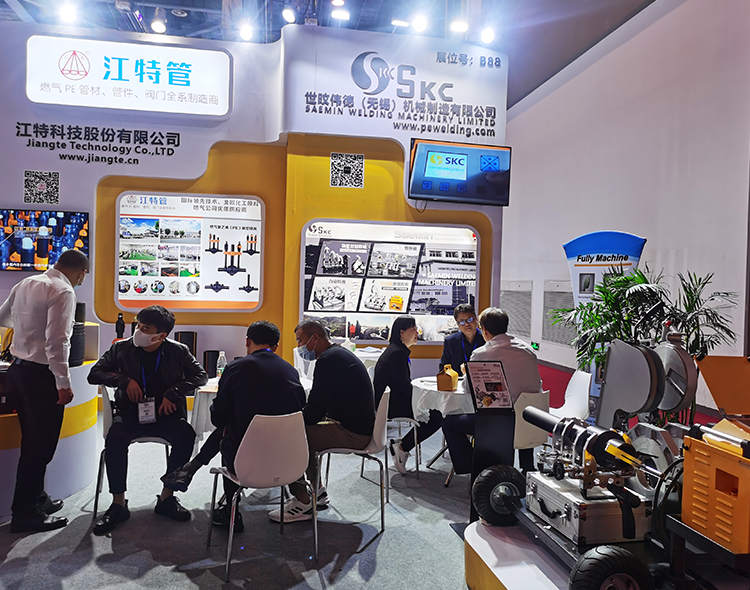 Saemin provided consultancy and industrial solutions to visitors. Saemin sales team wrote down in details customer requirements, then giving professional consultancy.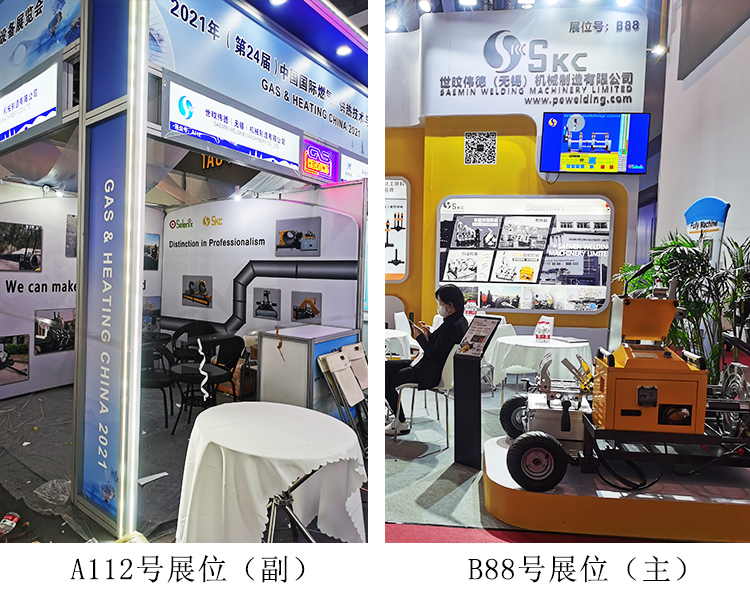 Though the 24th Gas and Heat was over, but we believe it's a new beginning.
Saemin would keep working hard on design and quality to serve customers with quality and cost efficient products.
Previous:Shanghai Yada Plastic Products Company Visited Saemin for Butt Fusion Machine Order
Next:Cangzhou Pearl Plastics Company Visited Saemin for Butt Fusion Machine Order