The current position : Home > Media Focus
Wuxi Strives To Become Sponge City
Posted by:admin Release time:2021/7/1 11:01:43 Click:529
Wuxi became one of the first 20 cities in China to systematically pilot sponge city construction in the region, local media outlets reported on June 21.
China's sponge city program is meant to alleviate the country's urban drainage and flood management challenges. But financing the types of nature-based infrastructure involved is far from straightforward, and the government's recent push to rein in abuses of the public-private partnership model could constrain one possible approach to funding sponge city projects. At the same time, green finance may offer new opportunities.
Unlike traditional cities, where impermeable roadways, buildings, and sidewalks interfere with the natural water cycle, sponge cities mimic and support the natural water cycle. They use nature-based solutions - such as rain gardens, green roofs, constructed wetlands and permeable pavement - to naturally capture, slow down and filter stormwater.
Wuxi has developed a sponge city demonstration zone at the intersection of Nanhu Avenue and Wudu Road. There is a cobblestone "rain gutter" with a width of nearly 50 centimeters between the beige permeable pavement and the city block. The drainage ditches under cobblestones can store rainwater for watering flowers.
Chen Xuefeng, director of the local housing and urban-rural development bureau, said that Wuxi stood out among 31 cities to become one of the pilot cities due to its longterm efforts to develop into a sponge city.
During the 13th Five-Year Plan (2016-20) period, Wuxi carried out 386 related projects covering an area of 70.1 square kilometers.
Chen added that Wuxi is also leading work on water ecosystem restoration in the Yangtze River Delta and the protection and sustainable development of the Grand Canal.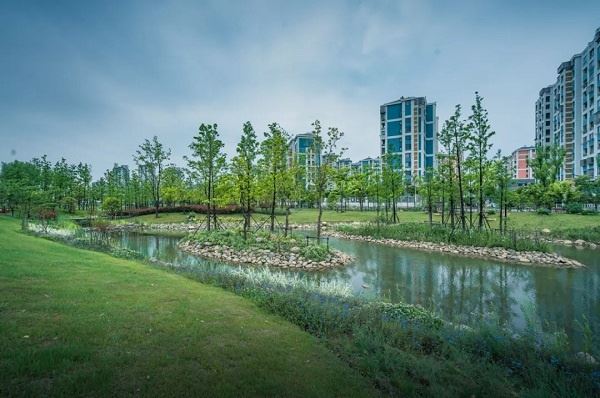 Previous:Media Focus